There are lots of types of Community Housing Project
Community led housing is not a new concept and takes many forms. What follows is a basic analysis of different types and methods but you may find that the needs of your community result in a project which has elements taken from more than one example. We have chosen local examples where possible.
Community Land Trusts
Community Land Trusts provide affordable homes for local people in need by acquiring land and holding it as a community asset in perpetuity.  A successful example of this is Bishops Castle Community Land Trust in Shropshire.  In 2011 they built two small rental homes for local young people in need of affordable accommodation.  Now they are working on a new project to create more homes for local people.
You can find out more from The National Community Land Trust Network
Housing Co-operatives
Housing Co-operatives involve groups of people who provide and collectively manage affordable homes for themselves as tenants or shared owners.  An example in Herefordshire is Earthworm co-operative Housing in Leintwardine. The large house and outbuildings on 7 acres of land is being renovated by ten residents. A housing co-operative is a "non-hierarchical property managagement company". If you have never heard of "co-operatives' before, you might want to pop over to here for a very general outline of what it means to be a co-operative. Follow the link for more information on Earthworm.
You can find out mor information from Confederation of Co-operative Housing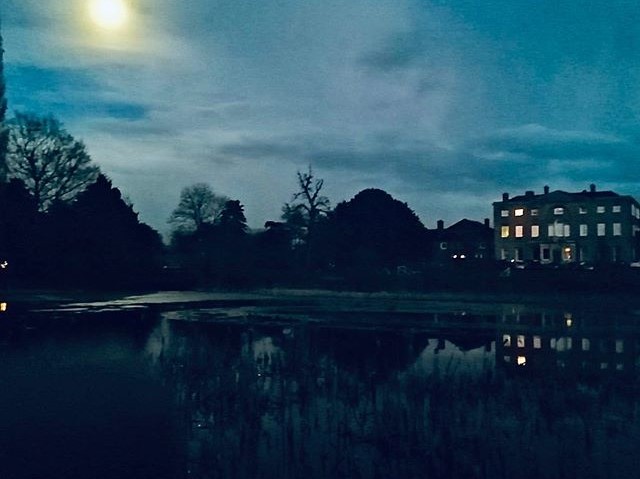 Cohousing Schemes
Cohousing schemes involve groups of like-minded people who come together to provide self-contained, private homes for themselves,  In addition they but manage their scheme together and share activities, often in a communal spaces Canon Frome Court near Ledbury is one example of such a scheme which celebrated its 40h anniversary last year.  It has 18 leasehold homes, 1 rental and 1 shared ownership.
You can find more information UK Cohousing Network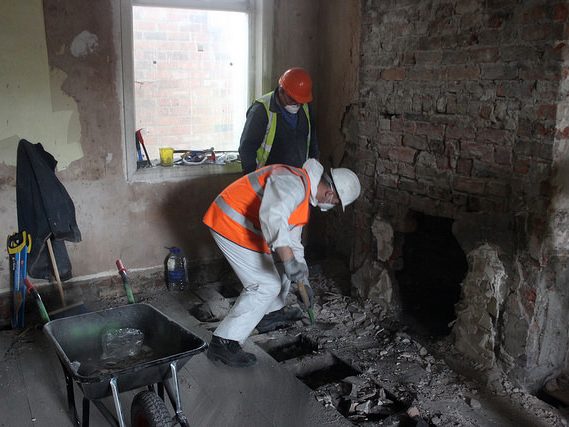 Self-help Housing Projects
Self-help housing projects involve small, community-based organisations bringing empty properties back into use, often without mainstream funding, with a strong emphasis on construction skills training and support.
LATCH (Leeds Action To Create Homes Limited) was established in 1989 and brings empty and run-down homes back into use. It refurbishes the houses with unemployed volunteers, helping them to gain skills, confidence and work experience. When the homes are fully modernised, they provide supported housing for people who are homeless or in housing need.
More on self help housing  - self-help-housing.org
Community Self-Build
Community self-build involves groups of local people in housing need building homes for themselves with external support and managing the process collectively. The West Street project began in 2010, as a collaboration with Knightstone Housing Association and GCP Chartered Architects. The scheme trained homeless ex-service personnel and in the process built a community whose members gained new skills and qualifications and met like-minded people. The Homes and Communities Agency provided £660,000 of funding to help kick-start the project, which features fourteen homes for social rent.
A similar project started locally in Leominster in 2019
You can find more information from Community Self Build Agency
Community Custom Build
Custom build is when people are able to specify an individual home through a more 'hands-off' journey, where an enabling developer delivers a spectrum of services – from just creating a serviced-plot right through to delivering a complete bespoke turnkey home for an individual or group of individuals. A good example of this is Bristol CLT at Fishponds.
More on this:  National custom and self build association
Tenant Managed Homes
Tenant Management Organisations provide social housing tenants with collective responsibility for managing and maintaining their homes through an agreement with their council or housing association landlord.
A good example is Bushbury Hill estate, Wolverhampton where tenants manage a council owned estate of 840 homes.
For more information about such schemes:
National Federation of Tenant Management Organisations hyperlink as website www.nftmo.co.uk
What are we doing locally?
Raising awareness at all levels of CLH and its benefits.
Working with local groups to enable their projects to succeed.